Hey Student's Here we provide information about IGNOU BAASK Course details. Basically BAASK means Bachelor of Art in Sanskrit.
Course Name : Bachelor of Arts in Sanskrit (BAASK)
Objectives : This program is to provide high quality education to the students according to the Indian Education Policy 2020, their overall development of multidimensional talents. This program aims to provide new employment opportunities to the students of Sanskrit by connecting theme with the main stream as per the need of the modern times. Therefore, in this program, along with the ancient knowledge tradition of Sanskrit language, grammar, Vedas, philosophy etc., more emphasis has been laid on skill development through courses like Vedic Mathematics, media, e-commerce etc.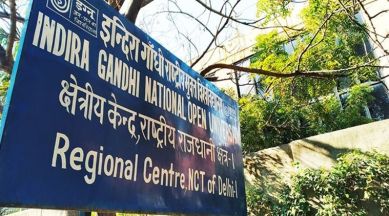 Course Duration – Minimum 3 Year and Maximum – 6 Years
Course Language – Hindi
Course Eligibility – 10+2 or its equivalent
Total Course Fee – 13,500/- (4,500/ each year)
Total Credit – 120
IGNOU Solved Assignment in Hindi – IGNOUSTUDHELP.IN
IGNOU Solved Assignment in English – HARIKNOWLEDGE.COM